Casey Taylor
14
he/him
Faery???
A sweet kid, likes naps, sewing and playing with his siblings, a bit shy and spacey.
When his sister was taken before his eyes he couldn't believe it so instead of getting help he ran out after her and wasn't fast enough. When he woke up in a strange Inn with some guy offering to go on ahead and look for Isabell he thought about going home but...yesterday he wasn't a faery and he would rather not think about what that means or see his family...maybe it'd be better if Isabell was with him? and who's this guy anyway? no time to waste right? yes it will definitely be better to go after her himself.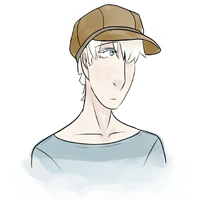 Leal
21
he/him
Human???
A delicate young man who helped Casey, picked him up out of the mud, cleaned him and gave him food. He says he knows where Isabell is and will help find her! but since they've gotten on the road he hasn't been very reliable so far...Apparently fell though a portal to get so far away from his home in Glassia.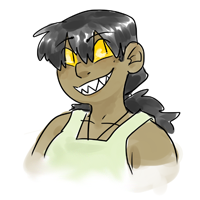 Terry
26
she/her
Faery
Just your friendly neighborhood fire-wielding shopkeeper. (just kidding, her shop is on wheels and doubles as a delivery cart so its not in your neighborhood.) besides sleepily asking for food shes introduced to Casey while saving his and Leal's lives and then she offers them a ride! basically the nicest person on the road you could hope to meet. maybe too friendly. Somehow Leal doesn't trust her for being too nice to strangers even though he's doing the exact same thing...




Isabell Taylor
5
she/her
Human
A little kid, youngest child of the Taylor's. cheerful and a little spoiled. Has a teddy bear named Beary. Was kidnapped. Presumed to be somewhere in Glassia city.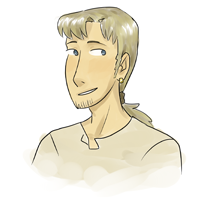 Derron Taylor
20
he/him
Human
Eldest child of the Taylor's, Was born when his parents were very young and was an only child for a while but he embraced becoming the best big brother to his little siblings, emphasis on big, there's a 15 year difference between him and Isabell. He likes music and when hes not hanging out with his family he's playing music with his friends. He tries to be a very straight forward person but sometimes cant help being avoidant and he's a bit of a pushover.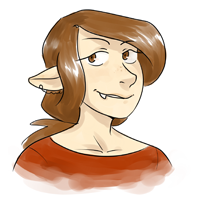 ???
???
she/her
Faery
Kidnapper. what the heck does she want with Isabell???




???
???
she/her
???
who's this? she attacked Casey and turned into a wolf without even introducing herself. rude.